You do not have to go through your ADHD journey alone. I am Yakini and I am an ADHD advocate that focuses on parents with ADHD and parents with children with ADHD. Adults can also take away gems especially when I talk with the parents that have ADHD. The purpose is to provide as much information as possible to support parents through their journey. I will be talking to parents and professionals that work with ADHD children. Join us in these conversations. Note, any missing episode that you don't see on this podcast, you can catch it on my YouTube channel - ADHD Love - YouTube.
Episodes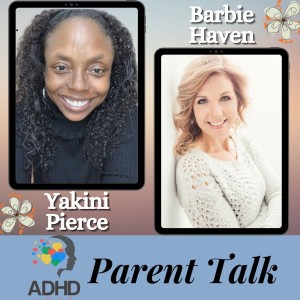 Saturday Feb 12, 2022
Saturday Feb 12, 2022
ADHD and Fitness:
Do you want to learn how fitness can help your ADHD? Barbie Haven is a life-coach, health coach and a co-dependency recovery coach for women. She has been helping people with their health and wellness for over 6 years. She was recently diagnosed with ADHD with the inattentive type.
She talks about why those diagnosed with ADHD benefit from fitness. She also talks about how we can get started and some tips on staying consistent and not quit.
Check this out!
Her Resources:
■ IG: https://www.instagram.com/desired_lives/
■ Email: Barbie@desiredlives.com
Other Resources:
■ Beachbody.com
■ Essentialism: The Disciplined Pursuit of Less by Greg McKeown